Every Tuesday: Stacy's Garage
Every Tuesday. It's a clearly understood reality. Every Tuesday evening Stacy Clark will walk the 100 feet or so to his garage behind his house, and be there. Not just sometimes—every Tuesday. In fact, Stacy does not eat supper on Tuesday evenings; he goes right to the garage, because that's where he must be. Stacy must be in Stacy's Garage on Tuesdays…period.
Stacy had enjoyed motorcycles for just about forever—and especially since that cathartic moment many years ago when he came in from deer hunting on an especially rainy and cold day to get warm, and started playing with an old motorcycle in his parents' garage. And stayed, not returning to look for deer. Working on a bike (or anything else) was clearly more enjoyable than being wet and cold in the woods, and he never really hunted, since that day. Several years later, married and settled, he began to build a real garage that would accommodate his interests. With his brother's help, he erected what's known around here as a "pole barn"—essentially a roof, suspended by steel girders and then enclosed by sheet metal. Stacy went further, utilizing his construction skills (he's an electrician) to insulate the building, bring in water and electric, and install heating and air-conditioning. Looking around, you'll see a sand-blasting cabinet, industrial lathe, machinist-grade hardwood workbenches, and any other asset a great working garage should have.
Being someone who can't resist a beautiful old motorcycle for the right price (as many of us, also, would admit), Stacy had the foresight to tailor his garage to not only being a good place to work on old bikes, but also to display old bikes. Besides ample floor space, inside the building are well-supported barn beams, about 8 feet high and capable of holding a row of small motorcycles. Of course, old bikes (and parts of old bikes, and old stuff in general) are everywhere, but it is the suspension of the motorcycles high above one's head, on ancient Pennsylvania barn beams, that sets Stacy's garage apart from other "dream garages."
And now, enjoy a short photo tour of one of the most interesting private work spaces—not owned by a multi-millionaire, either—that I've ever seen.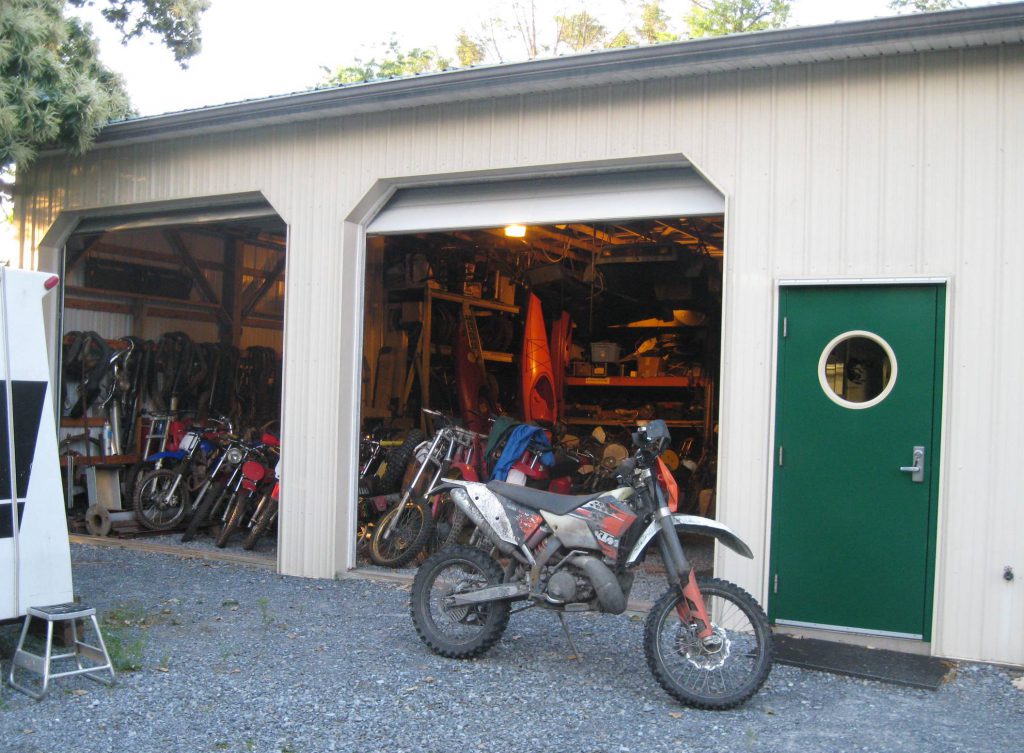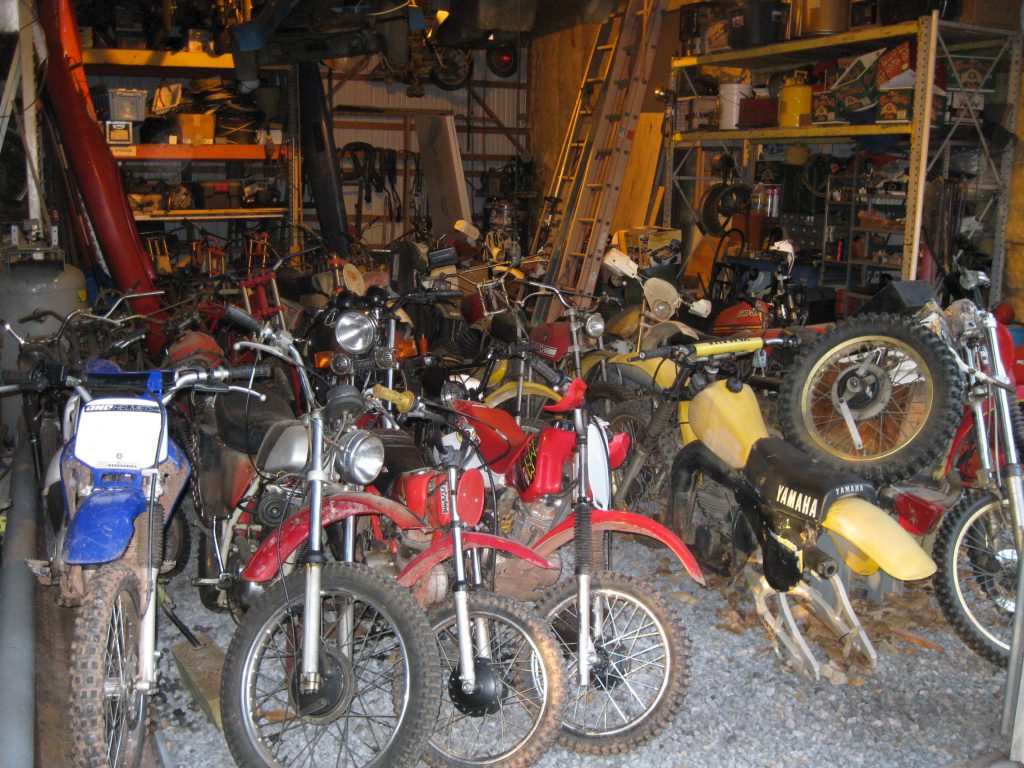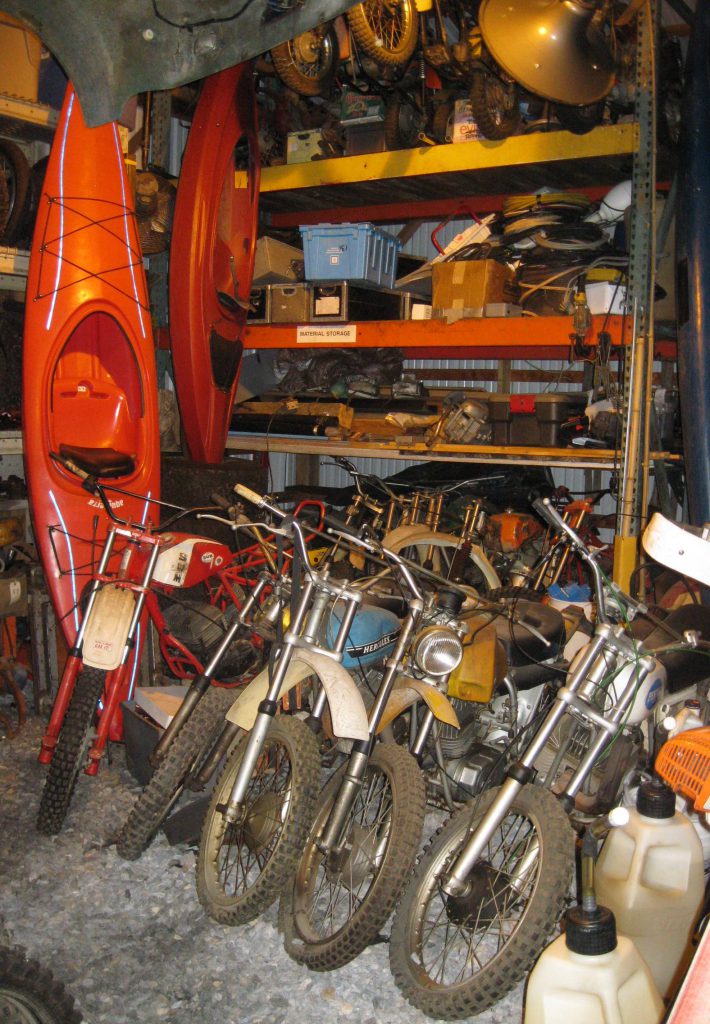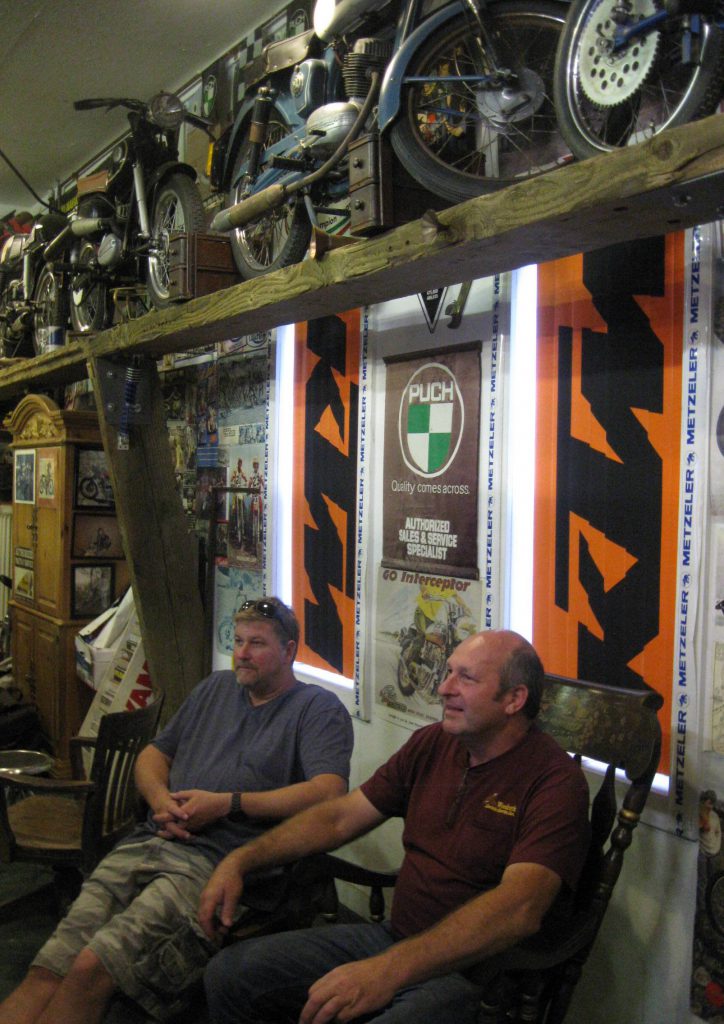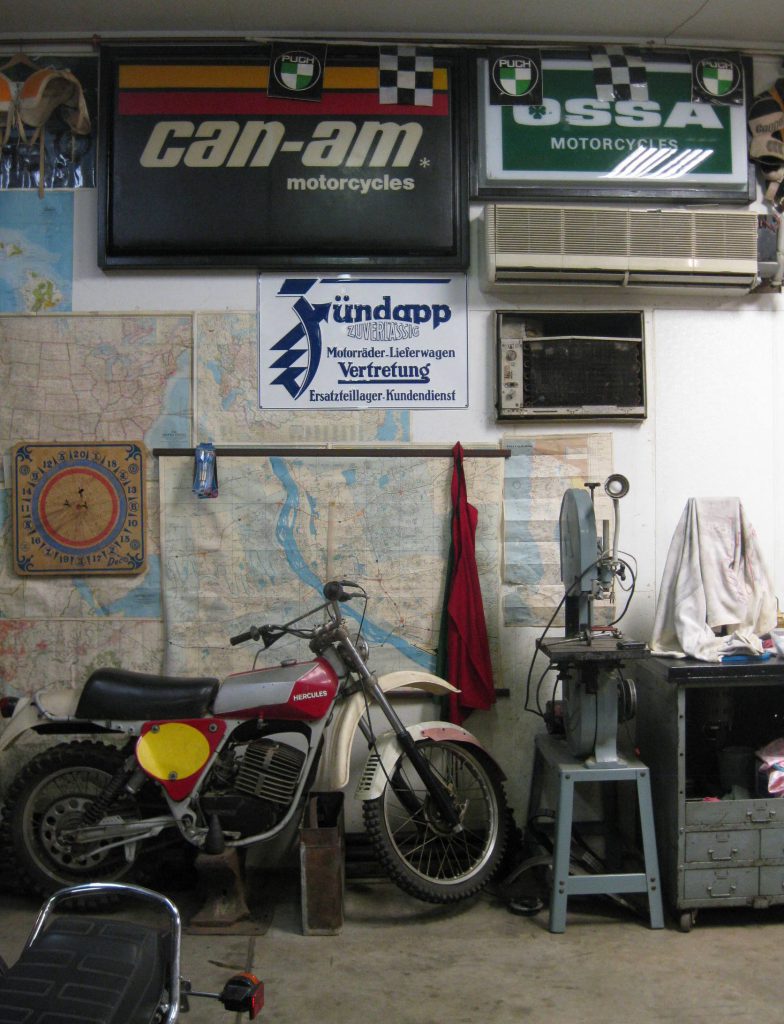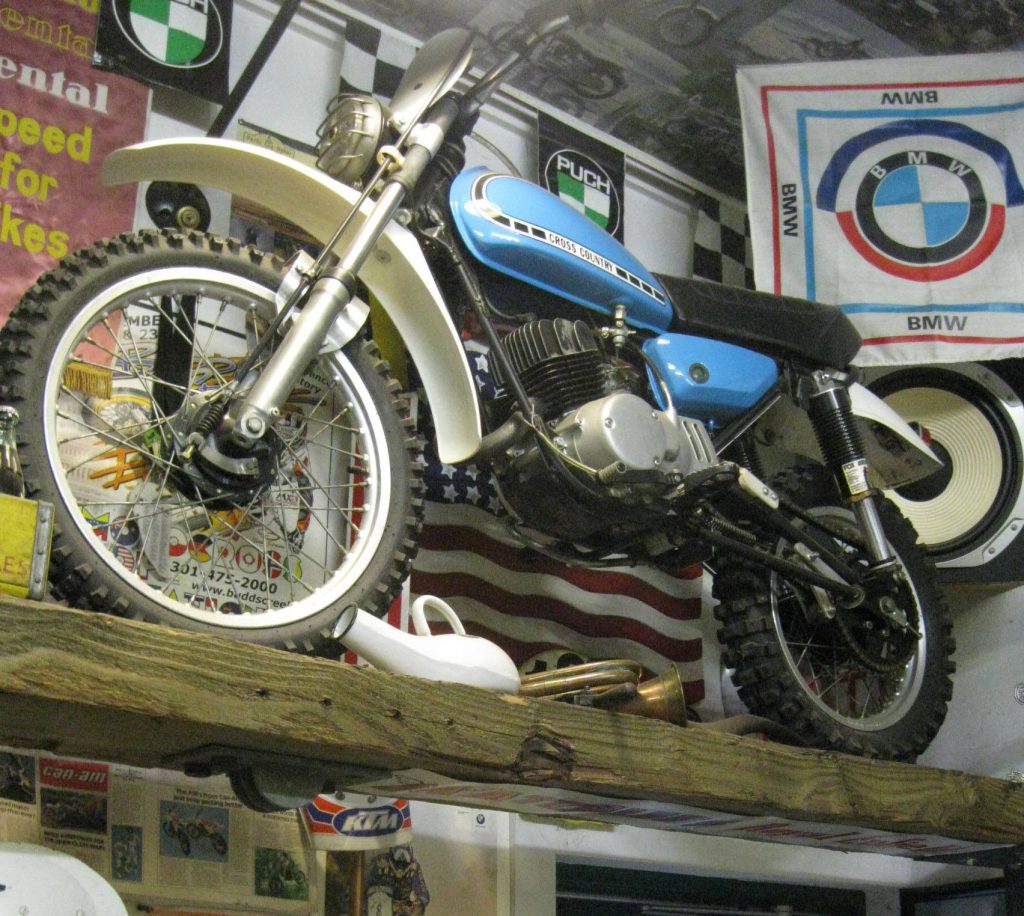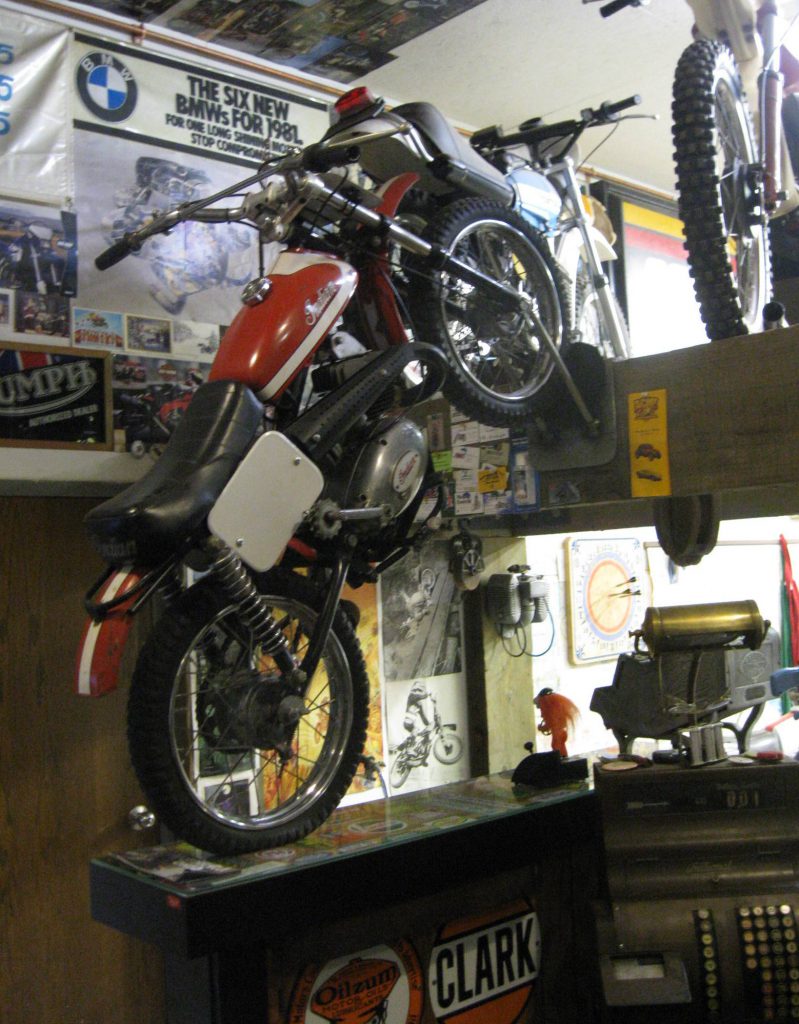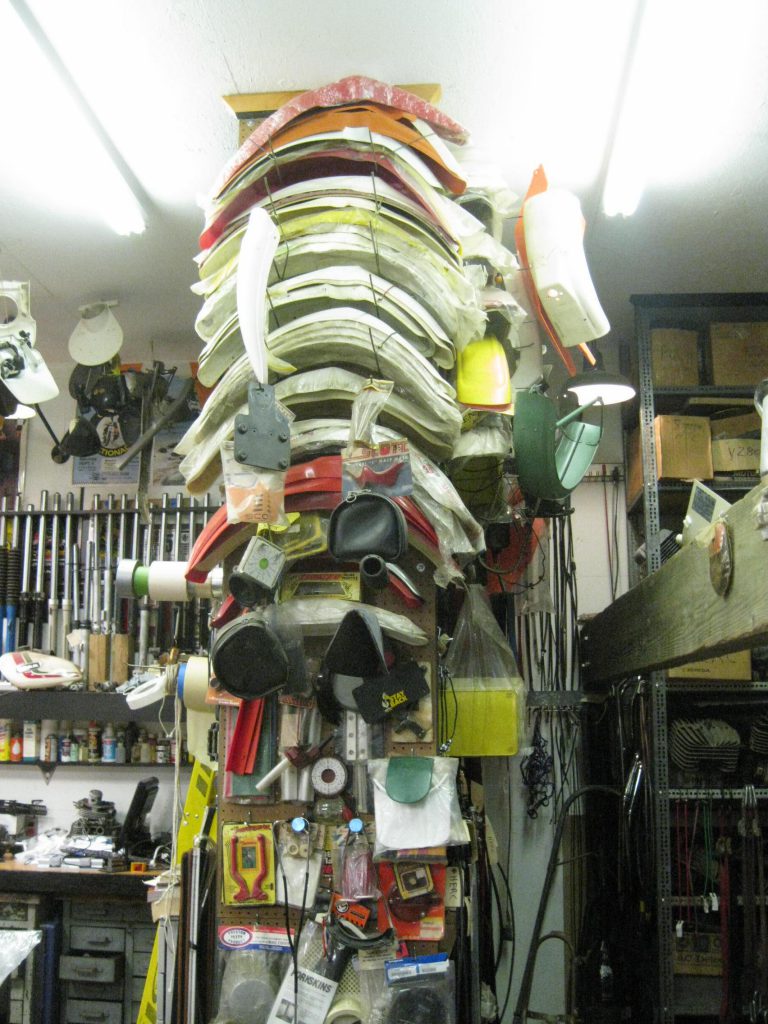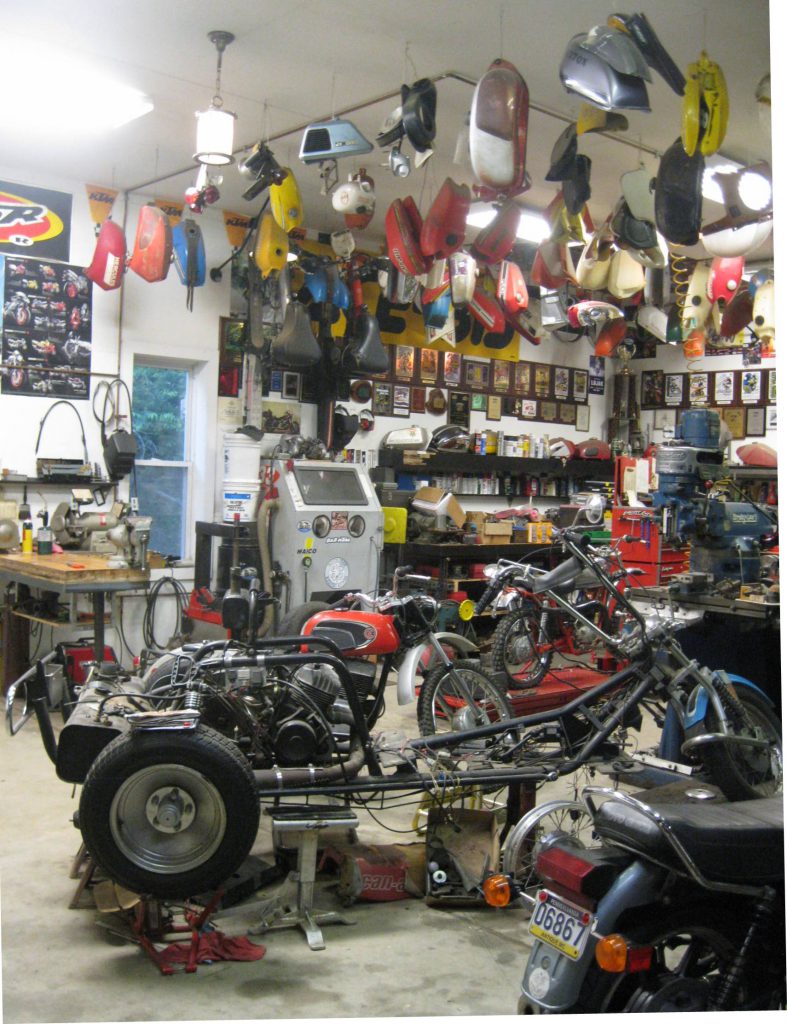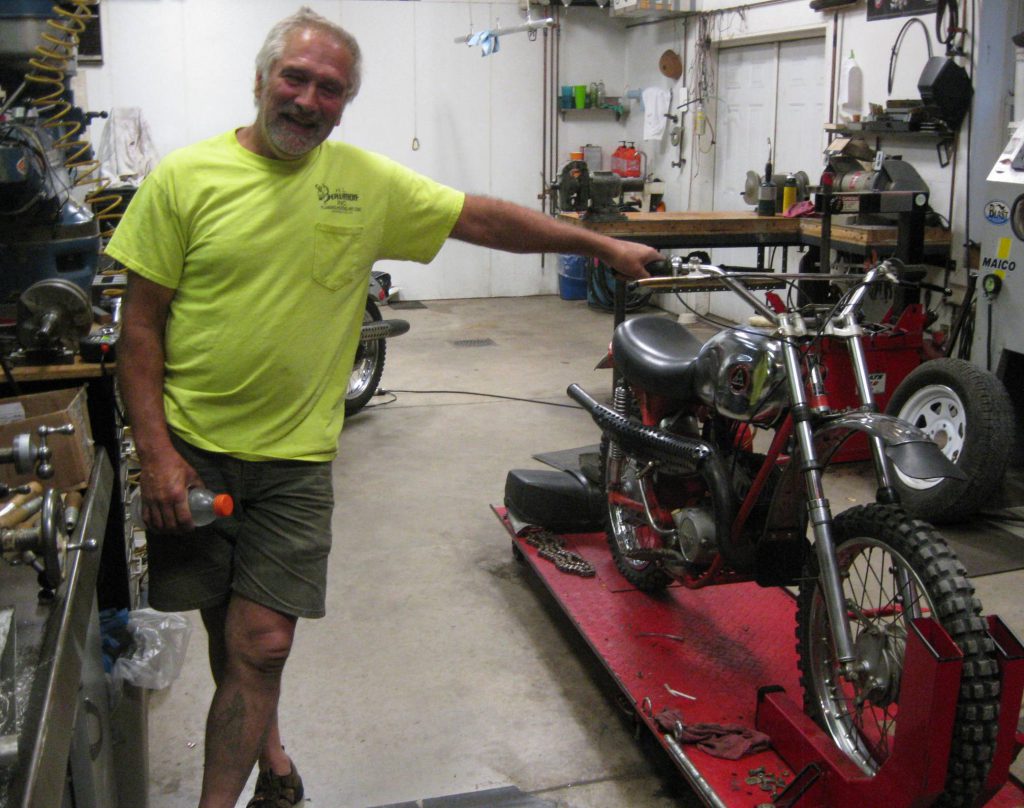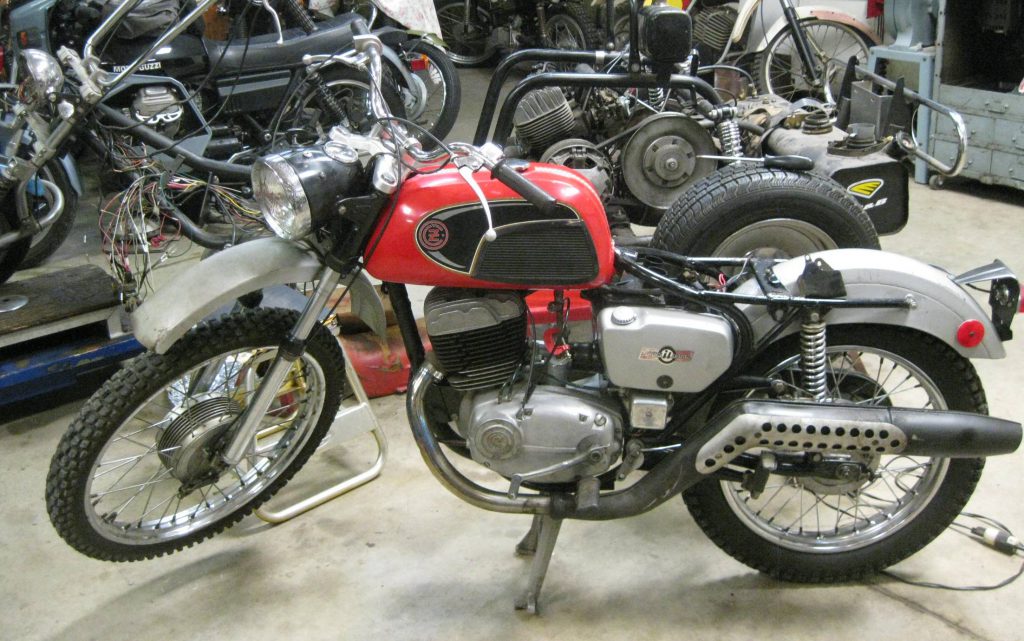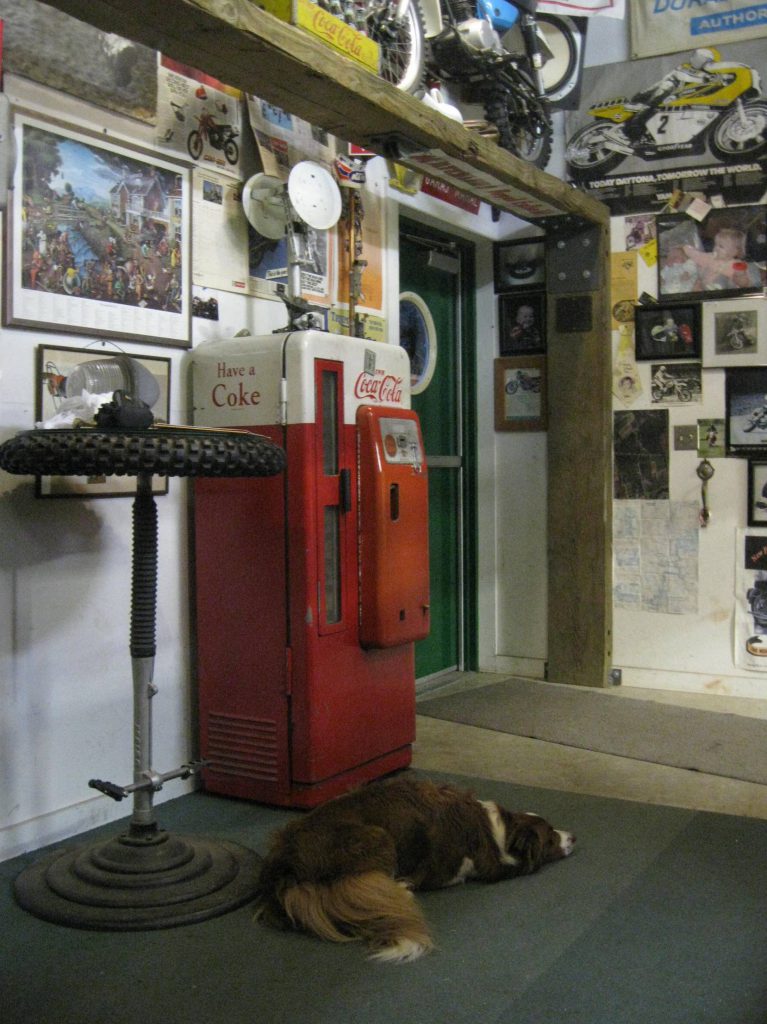 We hope this article has been enjoyable, and always welcome your comments and suggestions! Click HERE to view previous articles by the Vintage Motor Company.