The Vintage Motor Company is focused and inspired by the Art and Culture of Vintage Motorcycles
Let the Art of the Motorcycle Live On!
The Vintage Motor Company is an outlet for, quite simply…stuff we think is beautiful! While we're starting off with our vintage motorcycle t-shirts, we will progressively introduce other unique items relating to vintage motorcycles: hand-made gas tanks, period accessories, correct decal art, and many other items. In addition, we'll be also releasing motorcycle content that will make you remember and think. America possesses an incredible motorcycle cultural history; the most complex, really, in the world. Each month we'll release new content and examine different aspects of this culture, centering at first on the pivotal experience of the "motorcycle boom" of the 1970s. Beyond that, we'll look at motorcycle culture around the world.
We hope you'll enjoy it.
David Wayne Russell was born in Harrisburg, Pennsylvania in 1958, the son of two elementary art teachers. Displaying a love for drawing from an early age, he entered the Fine Arts program at nearby Kutztown State College and graduated in 1980. Briefly working in New York City, the promise of adventure soon caught his interest and led to Russell joining the Marine Corps in 1981. Russell was soon attending Flight School in Pensacola, Florida, and immediately began drawing and painting images of the Naval Aviation experience and landscape around him. During the period 1982-1988, Russell began working with the Marine Corps History and Museums department and continued to produce figurative histories of the Marine Corps flying community in which he found himself. These works resulted in a variety of commissions, paintings in military collections, magazine cover art, and his first one-man show of paintings and drawings at Camp Lejeune Marine Corps Base, North Carolina in 1985.
Upon leaving active duty in 1988, Russell joined his wife Karyn in commercial illustration for a variety of clients and also began to involve another of his passions in his art—motorcycles. A motorcyclist since the age of 13 and a restorer since his college years, Russell has ridden, collected, and rebuilt classic motorcycles much of his life, and their presence in his illustration and painting is not surprising. The motorcycle—along with aircraft—holds a fascination for the artist, and the publication of his writing on motorcycle aesthetics ("The Motorcycle as Art") in Classic Cycle Review in 1995 predated the Guggenheim Museum's groundbreaking 1997 "Art of the Motorcycle" exhibit by two years.
From April through June 1st 2005, Russell covered the war in Iraq as an artist for the National Guard, examining in detailed watercolors and drawings the daily life of the Guard soldier in a combat zone. His 30 completed works form part of the visual base for a history of the second Iraq war.
Russell cites the Brandywine River School's masters (N.C. and Andrew Wyeth, Maxfield Parrish, Howard Pyle), Sargent, French and American Impressionism, and the great American realist painters as inspirations.
David and Karyn Russell live in Harrisburg, Pennsylvania.
Permanent Collections:
The Marine Corps Museum, Washington, DC
The National Museum of Naval Aviation, Pensacola, FL
National Guard Bureau, Washington, DC
The Pennsylvania National Guard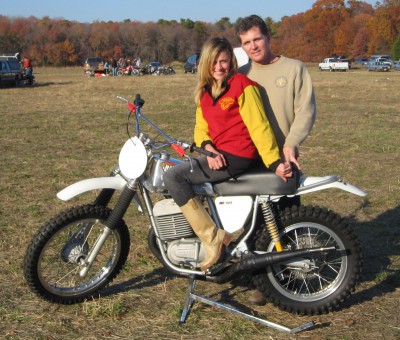 Dave and Karyn Russell
Artist, Chief Motorcycle Cultural Expert
Dave Russell has been designing motorcycle art for nearly 25 years. Truly a renaissance man; Dave is a master bike restorer, former military and civilian helicopter pilot, artist (to include being sent by the National Guard Bureau to cover the war in Iraq), and author. In May of 2015, Dave received his PhD in American Studies from Penn State University, focusing on material culture and the history of transportation. He currently works in Washington D.C. as an analyst for the FAA. Dave's hobbies include, restoring vintage M
aico
motorcycles, writing about vintage motorcycles, talking about vintage motorcycles, literature, theology, and mourning the demise of his favorite radio program, Garrison Keiller's
"A Prairie Home Companion"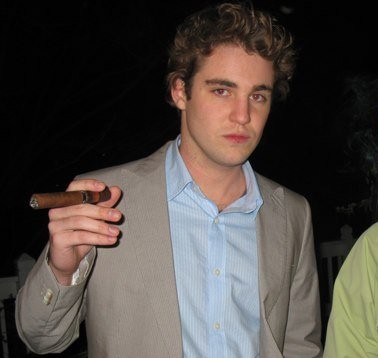 Christian Russell
Web Design, Marketing
Christian – Dave's first born son, officially came aboard the Vintage Motor Company as a web developer and marketer in September of 2015. His hobbies include literature, playing guitar, history, economics, and of course vintage motorcycles.

Quality
We're committed to using only the highest quality materials.
Our shirts
are premium heavyweight, pre-shrunk, high thread-count apparel. The images are hand screen printed from original drawings by David Russell. We
truly
believe you will find no other vintage motorcycle t-shirts
anywhere
that match the intricacy and detail found in our designs.

Social Responsibility
We feel a strong responsibility in making apparel that reduces our carbon footprint. None of the production processes involved in designing and manufacturing our t-shirts is outsourced. The designs, screen manufacture, screen printing, packaging, and shipping is all done in one location: our basement!

Convenience
We know that life can get busy and understand the difficulty in finding and procuring your favorite vintage and antique motorcycle t-shirts. That's why we ship all around the world with the click of a button. Whether your ordering for yourself or a friend, we got you covered. We use USPS priority mail for all of our shipping. If you have any further questions just check out the
FAQ
.

Education
We love vintage motorcycles and the culture that goes along with it. The Vintage Motor Company hopes to bring you not just the highest quality t-shirts but also unrivaled, rich content covering a wide range of subjects. Make sure to check out the
articles
section for truly unique motorcycle anecdotes, ideas, and advice. Dave's knowledge of the mechanics, history, and culture of vintage motorcycles is one of a kind. Ask Dave a question – anything. We'd love to hear from you!