It seems to be that our younger motorcycle buffs are, these days, hard-pressed to name any motorcycle other than the Japanese "big four"…and perhaps several others. KTM, Ducati, Husky…(now, it's getting harder)…let's see, "oh, yeah, Harley!" "And…I heard my great-grandpa had an Indian. Uh…does Vespa count?" (Getting really hard, now.)  "Umm….wait—Triumph! Yeah!!" And, that's probably nearing the end of recognition for most under-30-year-olds. Perhaps they can't be blamed; it has been a while since that great "motorcycle boom," when we were just surrounded by exotic motorcycles.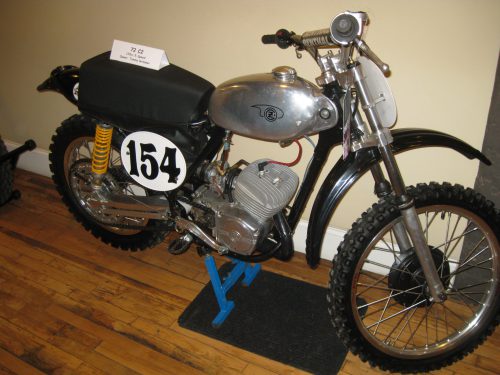 Amidst the esoteric brands of the latter part of the last century—the Maicos, OSSAs, Rickmans, Puchs, and what-have-you—there was one that really should be remembered. It was a tough, strong, somewhat mysterious, what-you-see-is-what-you-get, old-time-values, don't-give-me-no-crap kind of motorcycle (we probably know a few old men like that). It was made in a communist country that didn't seem to give two hoots about what customers felt needed changed…and yet each once came with a box of spare parts and tools that made buyers feel like they were part of the family. It was always too heavy, pulled like a mule, and was put together in a form resembling a farm implement. It was a CZ.
A Brief History of CZ
Now, a little history: CZ motorcycles were produced in Strakonice, Czechoslovakia by Ceska Zbrojovka (which can be translated as "Czech arms factory"), a maker of armaments. The first CZ motorcycles appeared in 1932. These were street motorcycles, and the CZ company was very successful in road-racing. After 1945 and the Iron Curtain, CZ was incorporated into the nationalized Czech motorcycle industry, and became connected to another famous Czech machine—Jawa—for the remainder of its manufacture.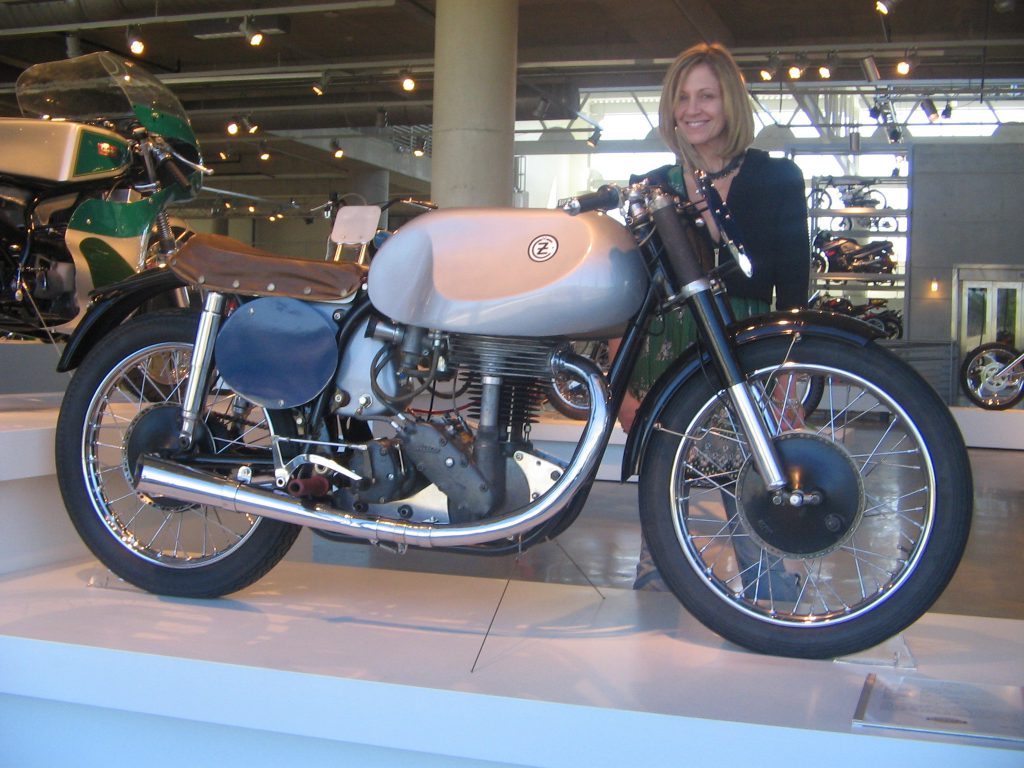 The CZ company was an innovator in the introduction of two-stroke motorcycles, and the company's rugged and powerful motocross machines were largely responsible for dethroning the then-dominant four-strokes in off-road competition. In the 1960s, CZ moved even more into off-road models, while Jawa concentrated on producing road machines. CZ's reputation for strength and reliability was well-deserved, and the CZ motorcycle was synonymous with quality and no-nonsense design in the early years of motocross. CZ gearboxes—at least the earlier four-speeds—were rightfully called, with no exaggeration intended, "bulletproof."
CZ was no residual stone-age design, either; they were basic and easy to work on; if fact, one could access the transmission via a removable plate, aft of the cylinder! CZs were designed to be worked on by riders on a muddy hillside, or in a poorly lit shed behind a poorly lit apartment, after the second shift at the factory—not just by company-certified mechanics. CZ garnered 7 motocross world championships, and was equally successful in the International Six Day Trial for many years. As the 1970s progressed, Japanese competition (and it particular the Japanese ability to quickly adapt to the rapid changes in motorcycle design occurring at the time) doomed the great but less responsive CZ company. CZ continued making motorcycles into the 1990s, and there were high hopes for its resurgence when the Italian Cagiva company purchased CZ in 1993. Unfortunately, Cagiva's own failure in 1997 took CZ along with it, and the planned revival of the proud CZ motorcycle brand never occurred. The arms branch of the CZ company has thrived, however, and CZ's rim-fire rifles and handguns are considered among the best in the world.
Good guys ride CZs?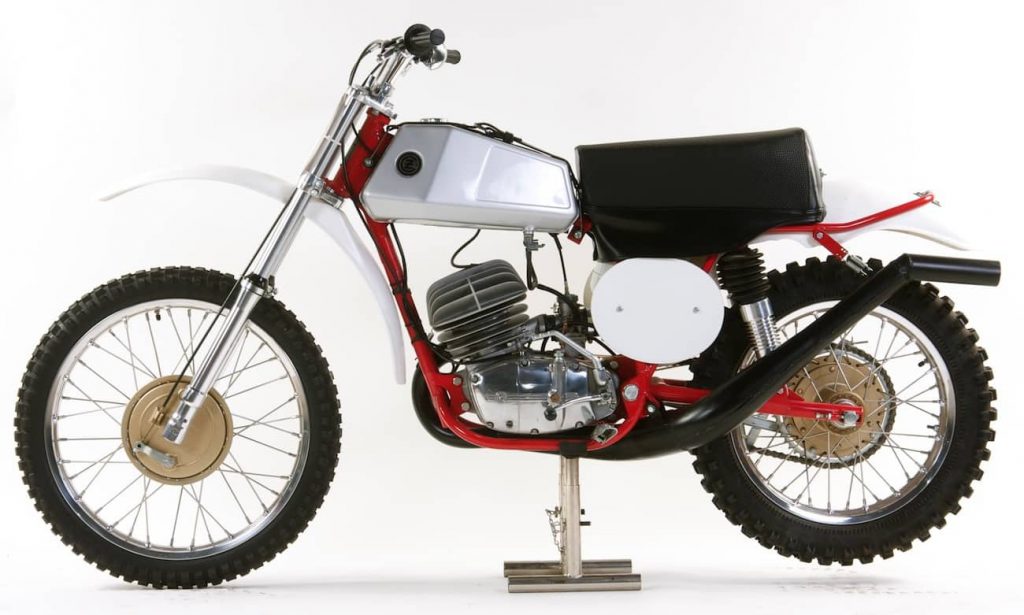 Nearly every European motocross rider in the early 1960s spent some time on a CZ. Among the most famous riders who are associated with CZ, two will be forever linked to the great brand. Belgian Joel Robert—considered by many to be the most naturally-talented motocross rider, ever—won most of his championships on CZ. In 1974 the ever-popular, enormously respected and eminently talented Czech rider Jaroslav Falta was denied the 250cc world championship through unsportsmanlike Russian tactics on the part of Russian contender Guennady Moiseev and his team-mates. Knowing "good guy" Falta had been intentionally rammed by Moiseev, a Russian…at the height of the Cold War…perhaps made CZ the brand that international good guys rode.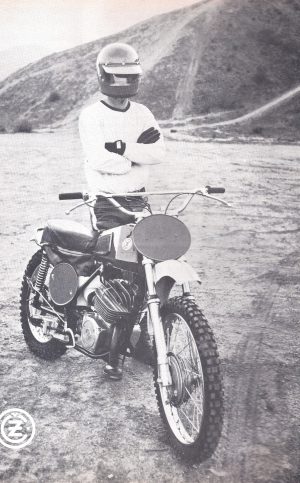 CZ probably needed this burnishing of its image; as a product of a communist country, CZ was under a bit of suspicion to begin with.  Falta was immortalized by CZ with its production of the "Falta Replica" line of motocross machines, in 1975. He continues to be held in high regard by the oldsters, surely because he really was that good guy we thought he was. (Note: the current image on the introductory page of Vintage Motor Company shows Mr. Falta, if you hadn't noticed. Still looking good!)
One of the "serious" off-road machines
From being one of the few "serious" off-road motorcycles one could obtain in around 1972—along with perhaps Maico and Husqvarna and Penton…and the Spanish brands—CZ by 1976 was something nearing "old-fashioned." By 1980 the poor old CZ, appearing on a motocross starting line, would have been approaching laughable by some.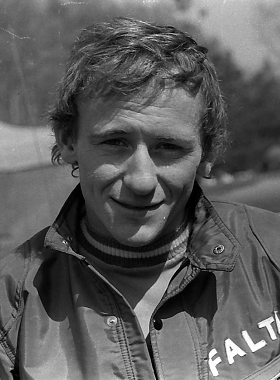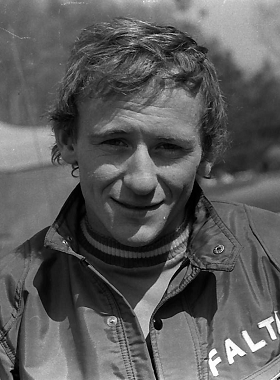 But, let me divulge a funny observation I've made: nearly every non-restored CZ motocross bike I've ever seen has the frame significantly (no…horribly) altered. Mostly in the rear, with shocks moved up, laid down, crossed over, whatever… And the rear frame usually a disaster of farm quality arc welding. It seems the CZ die-hards were just that: folks that weren't going down without a good fight. They modified those bikes until they simply didn't run anymore. And then they pushed them back under the hay loft because, well, you never knew when you'd need a rugged motorcycle. Today you'd be very fortunate to find an old CZ that hasn't been so modified, on which the frame is not simply ruined. I guess they went out like the best warriors do.
For some of us, though, a CZ is just something we need in our collection. Honestly, I (personally) find little to love aesthetically in a CZ. From the flap on the seat to the funny (steel) tanks, to the spindly (yet good-performing) forks, to the basic fenders, there is not much of a sexy aspect to CZs. But, then…those crazy gold-painted (anodized? Whatever…) hubs, that massive engine, the ID plate riveted to the headstock…they are lovable, in some odd way.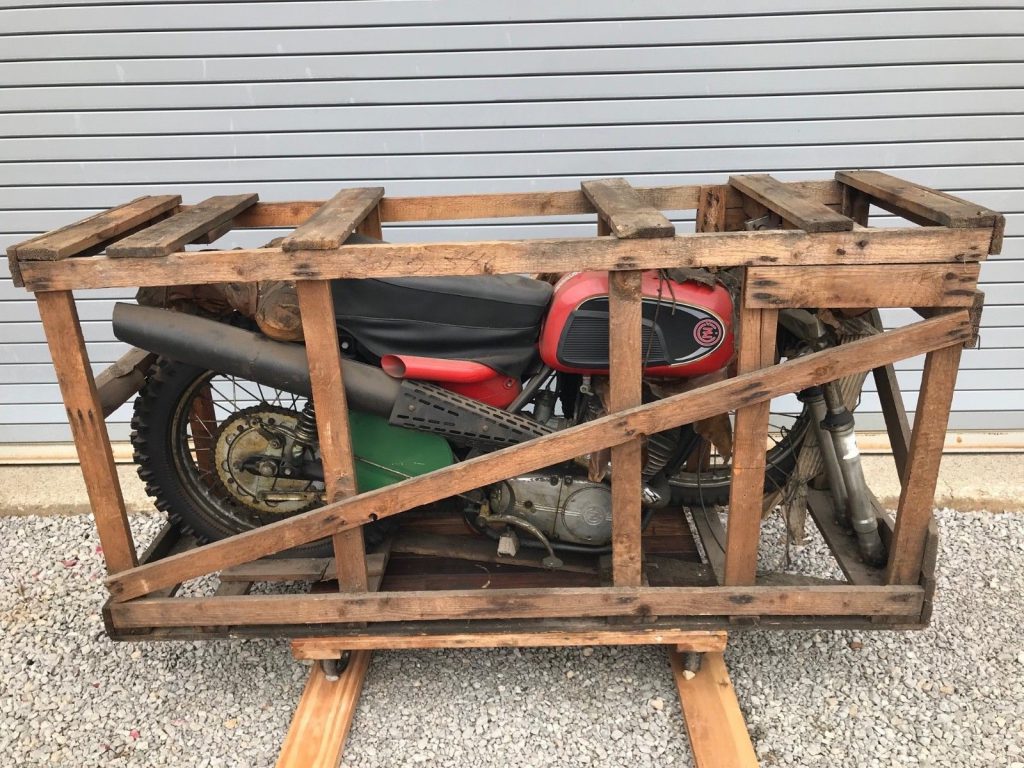 I noticed a good bit of love last week, when an original (that is, brand-new) 1973 CZ 250 Enduro (not even a very good bike, if you dutifully remember your DIRT BIKE Magazine test from the same year), still in the wooden packing crate and only partially assembled, sold for over $10,400 on eBay. That's serious money for an old dirt bike. (I wonder how this sale might compare to other odd old dirt bikes in packing crates that we might one day discover…a 1974 Maico 125 in cosmoline and rough pine and bailing wire…unintelligible German gibberish stenciled on the crate? An old Bultaco, its beautiful hand-painted colors seeping through the dust?  There'll be some thick wads of money for those finds, as well, I'll bet.)  I can't say that I dispute the price—it's his money, of course—but…wow. I'm already wondering how I can find some old pine and dirty cardboard and wire, and take my 1973 CZ Enduro apart, and put it in a crate, and…
Yes, there's plenty to appreciate about CZ. I would have taken one in a heartbeat, at age 15—but they were still expensive, then. At least more expensive than the 100cc Kawasaki I had. How we all looked at that ever present, two-page American Jawa ad in the magazines—the one with the helmeted guy on the left, arms crossed, just staring at our Junior High dorky Japanese-mounted selves, emanating coolness and confidence. And on the right page, each CZ was shown, from 125 to 400 (Wow! A 400! I'll take that one!) Just looking sparse and serious and from another planet. Bulletproof and no-nonsense. Capable, strong, and a little intimidating. And also something of a victim of circumstance, going from top of the heap to a brand most people no longer remember.
Like men used to be. And like life still is.
Yes, we all still appreciate the CZ.
We hope this essay has been enjoyable. Click HERE to view our hand designed 1972 CZ t-shirt in our shopping gallery. We'd love your support! We always welcome your suggestions and comments!